Recognition & Awards
Alumni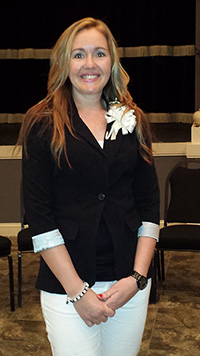 Congratulations to Ms. Belinda Marino (BS '10; M.Ed. '13) who was awarded the Wilkes County Teacher of the Year award, 2016-2017. She has taught six years at Moravian Falls and is heavily involved in such afterschool activities as Science Olympiad, Girls on the Run, and HomeRun Club. She believes support in such programs have a direct and positive impact on the lives of her students and the school community.

While serving as Wilkes County Schools Teacher of the Year, Ms. Marino presented "The Power of Positive Thinking" at the Beginning Teacher Summit and appeared in multiple venues across the state. She recently attended the Teacher Leadership Institute for NCCAT at Ocracoke, North Carolina. Her motto "It's the perfect day, for the perfect day!" truly represents the passionate teacher she is both in and out of the classroom. View her "Why I Teach" video, made for Teach Now North Carolina. We celebrate this award and recognition of a true Mountaineer!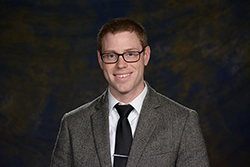 Steven Thompson (BS, '13) has been recognized as the Teacher of the Year in Greenville County Schools, South Carolina. Steven has been a fifth grade teacher at Cherrydale Elementary for four years. Steven is currently completing his Master's in Educational Leadership at the University of South Carolina. He served in the United States Marines before attending ASU and selecting Elementary Education as his career choice. We applaud his dedication and commitment to excellence. Congratulations, Mr. Thompson!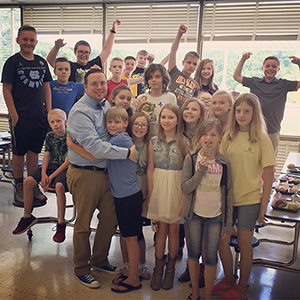 Congratulations to Cody Beasley ('12) who has been awarded Teacher of the Year at Lawsonville Elementary School in Stokes County. Mr. Beasley began his teaching career as a 4th grade teacher at Lawsonville and now teaches math to all students in Grades 4 and 5. In December 2015, he earned a K-12 AIG License from Duke University. We are so proud of our graduates!
Faculty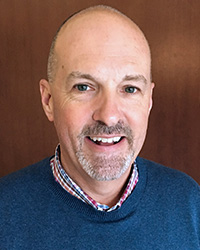 2017 Outstanding Teaching Award
Dr. Eric Groce is a professor in the Department of Curriculum & Instruction at Appalachian State University's Reich College of Education. His teaching, research, and service focus on elementary level social studies. He aims to provide preservice teachers with opportunities to develop the creative and critical thought processes necessary to plan and deliver engaging lessons. To this end, he helps prepare his students for the challenges of their own classrooms by integrating his classroom experience and expertise in children's trade books, primary sources, experiential learning, and field trips into his courses